Every one needs insurance , Insurance sector is growing very well but many assests are still remains uncovered in United states too.LIMRA conducted a survey of American households, and concluded that 30 percent of
households in the U.S. approx.- 35
million - do not have life insurance. Everyone is expecting a huge growth in the insurance sector as insurance policies sale usually increased after the recession period. It looks like recession period is over as there is decrease in unemployment rate in United States.
In India, Insurance sector is still in growth stage. Many new companies offers various new plans to cater different needs of people.
There are tons of companies which offers you insurance plans which not even insured your assests but also helps you to get income tax rebate. Problems arises when you need to choose which plan is best to serve your needs.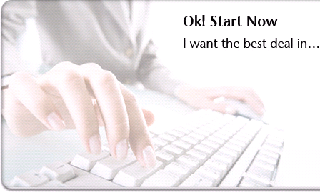 Here , is the websites list below which help you to find and compare best insurance plans over the internet. You can choose and compare various insurance plans like Life insurance , vehicle / car insurance , health insurance , pet insurance and travel insurance.
1.
SquareMouth.com
: Squaremouth is one of the most famous website to compare different insurance plans over the the internet. It helps you to compare insurance plans offers from all the major insurance players of the United States. This website is featured on many TV channels as claimed by this website.
2.
USinsuranceOnline.com
: This website offers a much clean interface which is user friendly and easy to use helps you to find best insurance quotes over the internet. This website is very easy to use and i personally recommend you to use this website once.
3.
Comparethemarket.com
: Another website which is very useful to U.S. users to compare Insurance plans over the internet. This website is well designed and categorized to offer various insurance plans.
4.
Policybazaar.com
: It is the most famous website to compare insurance plans of various companies in India. It covers almost all major insurance players in India. You can not only compare different plans but you can also calculate tax savings and maturity benefits.
5.
Myinsuranceclub.com
: It uses a simple insurance comparison engine which will let you compare the premium rates and features of
product offering from different insurance companies in India. You get the quotes directly from
companies which save you a lot of time and money.